We make moving easy
Moving your business is a big undertaking. Let Bell lighten the load with smart planning, expert support and the full range of communications services you need – so you can stay focused on everything else.
Moving with Bell is better.
Convenient booking
To book your installation, just pick a date and time that suits you – including evenings and weekends.
Fast installation
With Bell your new services are ready to use in as little as 2 days time with our 48-Hour install.
Easy number transfer
Keep your existing phone number. We'll handle the details with your previous provider – at no extra cost.
Reliable support
With the most extensive sales and support hours in the industry, we're on hand to support your services – by phone, in store and online.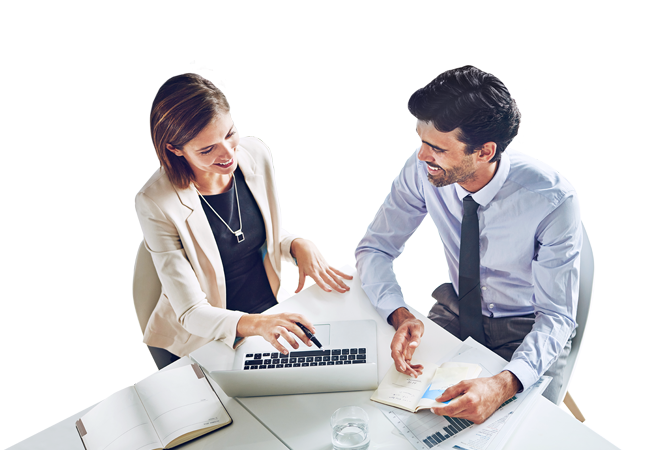 Do more and make more with Bell Small Business services
Moving made easy – check.

Stay organized and on top of your move with our helpful checklist – works for any business.
Billing made easy
Manage your bills online anytime, anywhere with Business Self serve – our online billing and payment portal.
(*) Current as of July 17, 2018. Available with new activation on a 2-year Small Business Premium Plus, Premium Smartphone or Smartphone Share plan on the same account excluding individual plans. Applied as a bill credit in installments over 5 months, starting on the 2nd bill cycle. Credit depends on price of smartphone on a 2-yr term: ($100 credit for device priced $100 or more. $50 credit for device priced up to $49.99). A $30 one-time connection charge applies. 9-1-1 government monthly fee in Alta.: $0.44, N.B.: $0.53, N.L.: $0.75, N.S.: $0.43, P.E.I.: $0.70, Sask.: $0.94. Taxes extra.
(**) With new activation or upgrade. See bell.ca/mobileplans for price of Plan with data. A $30 one-time connection charge applies. Must be min. 18 years and legal owner of the device traded in. Max. 1 device per trade-in. Rebate applies at the time of purchase on the price of device and/or accessories in-store after taxes. To be eligible for the $230 rebate, the device must have a value of at least $1. Device must power on and be functional. See bell.ca/tradein for details.
Based on a third party score (Global Wireless Solutions OneScore™) calculated using wireless network testing in Canada against other wireless networks of combined data, voice, reliability and network coverage.
Based on total number of phone subscribers in Canada.
With new activation on a 2-year term installment plan. Bill credit is applied in installments of $10/mo. over 12 months, starting on the 2nd bill cycle. Your account must be in good standing in order to receive the bill credit. A $25 one-time connection charge applies. Subject to change without notice, not combinable with other offers. Taxes extra. Other conditions apply.
With new activation of a Samsung Galaxy S9, S9+, or A8 on a 2-year Premium Plus or Premium plan. Credit applied at the time of purchase up to $150 on the price of the device in-store before taxes.
Moving with Bell is easy.
Scheduling your move is simple. Choose one of the options below to get started.