We make moving easy
Moving your business is a big undertaking. Let Bell lighten the load with smart planning, expert support and the full range of communications services you need – so you can stay focused on everything else.
Moving with Bell is better.
Convenient booking
To book your installation, just pick a date and time that suits you – including evenings and weekends.
Fast installation
With Bell your new services are ready to use in as little as 2 days time with our 48-Hour install.
Easy number transfer
Keep your existing phone number. We'll handle the details with your previous provider – at no extra cost.
Reliable support
With the most extensive sales and support hours in the industry, we're on hand to support your services – by phone, in store and online.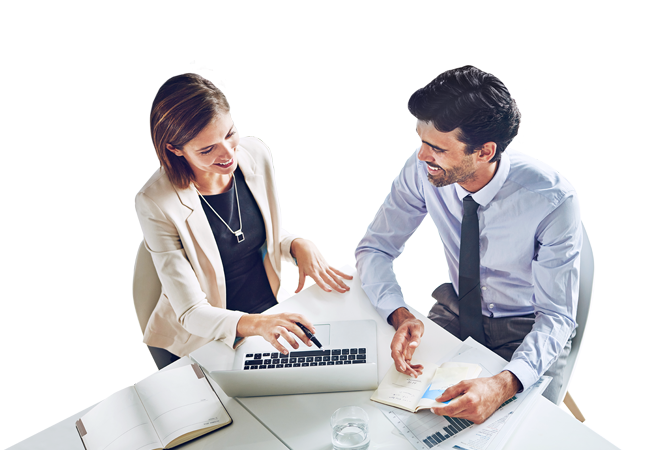 Do more and make more with Bell Small Business services
Moving made easy – check.

Stay organized and on top of your move with our helpful checklist – works for any business.
Billing made easy
Manage your bills online anytime, anywhere with Business Self serve – our online billing and payment portal.
(*) Bonus data is applicable to only one additional line activation per account and is shareable across all lines with data.
Based on a third party score (Global Wireless Solutions OneScore™) calculated using wireless network testing in Canada against other wireless networks of combined data, voice, reliability and network coverage. See bell.ca/LTE for details.
Based on total number of phone subscribers in Canada.
Current as of January 22, 2019. With new activation on a 2-year Small Business Premium Smartphone Ultra Plus, Premium Smartphone Plus, Premium Smartphone or Smartphone Share plan on the same account excluding individual plans. Applied as a bill credit in installments over 5 months, starting on the 2nd bill cycle. Credit depends on price of smartphone on a 2-year term:($300 credit for device priced $250 or more. $250 credit for device priced $200-$249.99. ($200 credit for device priced $150-$199.99. $150 credit for device priced $100-$149.99. $100 credit for device priced $50-$99.99. $50 credit for device priced up to $49.99). A $30 one-time connection charge applies. 9-1-1 government monthly fee in Alta.: $0.44, N.B.: $0.53, N.L.: $0.75, N.S.: $0.43, P.E.I.: $0.70, Sask.: $0.94. Taxes extra.
Moving with Bell is easy.
Scheduling your move is simple. Choose one of the options below to get started.