We are currently making some updates to our online ordering service. Please try again later or visit our contact us page for other ways to place your order.
Chosen as the best business Internet service in Canada.1
Find out what Bell Internet brings to your business.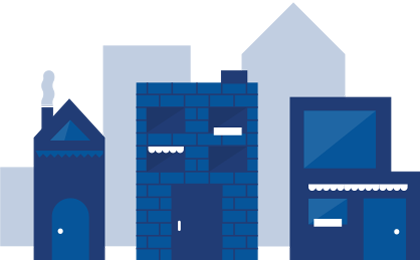 Fast
Blazing-fast speeds mean you can process POS transactions, upload and backup data, share files and more, faster. Bell brings you Internet that keeps pace with your business.
Reliable
With a direct connection to Bell's state-of-the-art fibre optic network, you get consistently fast download and upload speeds so you can ensure your business is always up and running.
Secure
Designed to protect your business data, Bell's ultra-secure network lets you rest easy. As a leader in network-based threat detection, we keep your business devices and files safe with our comprehensive security and support solutions.
There's fast, and then there's Fibe.
See how fast your business can run with Business Fibe Internet speeds.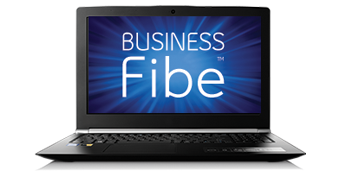 Pick the package that suits your business needs.
Business Internet is even better in a bundle.
Save when you bundle Business Internet with other Bell Business services and get access to:
Canada's most reliable phone service2 with features like Call Display, Voicemail and more
The best TV service with the most international channels
Mobility on Canada's fastest ranked and largest network3 with coast-to-coast coverage
Billing made easy
Manage your bills online anytime, anywhere with Business Self serve – our online billing and payment portal.
---
Bell stands behind your business
Choose your preferred date and time for the installation – including evening and weekends
Book by the hour – only with Bell
Installation in under 48 hours
Same day repair to keep your business moving4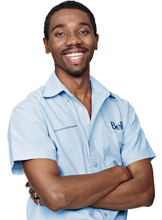 Opinion survey conducted by Corporate Research Associates (CRA) to small businesses (1-99 employees), between September 29 and November 4, 2016.
Applies to traditional copper-based (excluding fibre-based) wireline telephony; compared to cable telephony and based on continued service during extended power outages at the business' premises.
As ranked by PCMag. Reprinted from www.pcmag.com with permission. © 2016 Ziff Davis, LLC. All Rights Reserved. Trademark of Ziff Davis, LLC. Used under license. Largest based on total square km of coverage on the shared LTE network available from Bell vs. Rogers' LTE network. See bell.ca/LTE for details.
Subject to availability, in select regions, when out of service. Same Day repair Monday to Friday when calling before 5 p.m., Next Day after 5 p.m. ; Same Day repair Saturday and Sunday when calling before 2 p.m., Next Day after 2 p.m. Repair charges for each service (where applicable) extra.