Celebrate Small Business Month with a special offer.
Get up to $50 off a purchase of $250 at The Source.4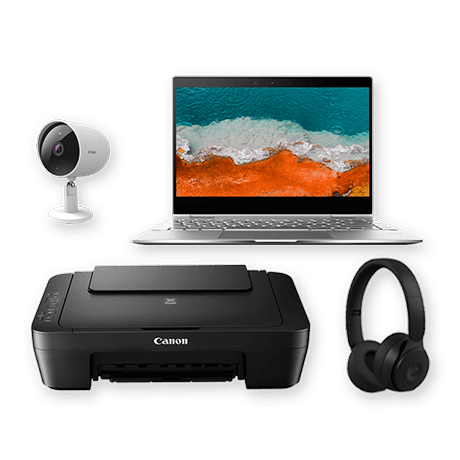 (‡) Based on a third party score (Global Wireless Solutions OneScore™) calculated using wireless network speed testing in 5G network areas from Bell against other national 5G networks.
(†) As ranked by PCMag. Reprinted with permission. © 2020 Ziff Davis, LLC. All Rights Reserved. Based on a third party score (Global Wireless Solutions OneScore™) calculated using wireless network testing in Canada against other national wireless networks of combined data, voice, reliability and network coverage.
(††) Current as of April 27, 2021. The $840 savings is based on the Samsung Galaxy S21+ 256 GB and compared to our device full price. Credit is applied monthly over 24 months.
Award based on analysis by Ookla® of Speedtest Intelligence® data median 5G median download speeds for Q1-Q2 2021. Ookla trademarks used under license and reprinted with permission.
Current as of October 4, 2021. Available with new 2-year activation only. Offer expires October 14, 2021. A $50 one-time Connection Service Fee applies. Beyond max. speed data, speeds are up to 512 kbps.
5G is available with compatible devices. Available in select areas of Vancouver, Calgary, Edmonton, Montréal and the Greater Toronto Area and more. Coverage is approximate; actual coverage may vary and may not include indoor coverage; see bell.ca/5G. Speed, performance and whether a 5G device uses the available 5G depend on various factors including topography, environmental conditions, the current serving radio conditions at your location, and whether the device is actively downloading or uploading data and subject to Bell's Internet traffic management practices (e.g., priority access to emergency personnel and critical infrastructure personnel). See bell.ca/ITMP. Outside 5G areas, 5G devices will continue to have access to our fastest 4G speeds available.
Valid October 1-31, 2021. No cash value. Online only. Discount applies to one purchase, before taxes and fees. Save $15 on $100, $25 on $150, and $50 on $250. Can only be used once per customer. Available only to Bell customers with a Bell Advantages account; must be signed in to use the code. EHF (Environmental Handling Fee) pricing varies by province and will be included (where applicable) when you place your order. Cannot be combined with any other offer. EPP and Business discounts excluded. Discount cannot be used towards purchase of Apple products, Bose products, Sonos, FitBit, select Sony products, Google products, Ring, UE, JBL, pre-orders, Amazon products, gaming hardware, hard drives, Door Crashers, Daily Deals, The Source Gift Cards, all prepaid cards (iTunes, Xbox, etc.), prepaid airtime cards, digital downloads, mobile phone plans and security deposits. One (1) per customer. Additional conditions, limitations and/or exclusions may apply. For online redemption enter code in promo code box during checkout.