With a 3-year contract on an eligible Business Internet package. Otherwise, $30.00/mo. Price subject to change as per contract terms.3 View details
With a 3-year contract on an eligible Business Internet package. Otherwise, $30.03/mo. Price subject to change as per contract terms.3 View details
Advance the way you connect your business.
Explore our wide range of voice, unified communications and contact centre solutions.
Bell stands behind your business
Choose your preferred date and time for the installation - including evening and weekends
Installation in under 48 hours
Same day repair to keep your business moving4
Full installation and end-to-end support for all your services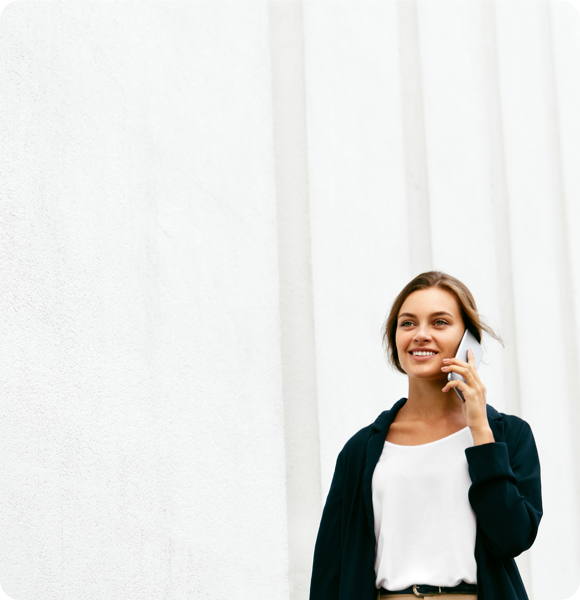 Business on the go
Get the best out of your business line by adding Mobility to your bundle.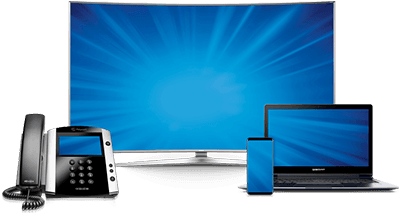 Current as of April 1, 2022. Available to new business customers, where access and technology permit and where Business Phone service is not CRTC-regulated. Subject to change without notice and cannot be combined with any other offer. Installation fees of $125 per phone line apply. Limitations apply when dialling 9-1-1 from outside of your service address; see bell.ca/emergencyservices. Fees for relay (13¢/mo.) and 9-1-1 (20¢/mo.) are included. Taxes extra. Other conditions apply.
Applies to direct-dialled outbound calls to Canada and the continental U.S., including Alaska and Hawaii, excluding toll-free calls. $0.06/additional min. for the 1200 minute long distance plan, and $0.05/additional min. for the 2400 minute long distance plan. Calls to certain conference or adult services or to high-costs areas may be restricted.
For calls made with the Bell Total Connect Mobile App, wireless airtime (not data) will be used and roaming charges may apply.
Promotional rate with a 3-year term and is subject to an annual increase of up to $5 on the then regular rate during the term; see bell.ca/businesstermsofservice. Early cancellation charges apply. Available to current or new Bell Business Internet customers at the same address. Price is based on continued subscription to a Bell Phone package on a 3-year contract, less a $10/mo. credit with an eligible Business Internet package.
Subject to availability, in select regions, when out of service. Same Day repair Monday to Friday when calling before 5 p.m., Next Day after 5 p.m. ; Same Day repair Saturday and Sunday when calling before 2 p.m., Next Day after 2 p.m. Repair charges for each service (where applicable) extra.
Based on a third party score (Global Wireless Solutions OneScore™) calculated using wireless network testing in Canada against other national wireless networks of combined data, voice, reliability and network coverage.