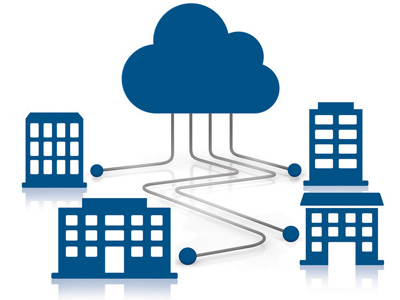 Bell partners with Google Cloud to offer hybrid cloud connectivity for business customers
Solution provides dedicated 10 Gbps fibre connections to Google Cloud Platform over Bell's secure private network.
MONTRÉAL, April 30, 2019 – Bell today announced a new hybrid cloud connectivity solution that enables Bell Cloud Connect business customers to connect to Google Cloud Platform globally via Bell's private network through Google Cloud Partner Interconnect locations in Toronto and Montréal.
With Bell's dedicated fibre links to Google Cloud, business customers can select from a variety of data speeds up to 10 Gigabits per second (Gbps), providing the bandwidth necessary for optimal performance of the most critical workloads.
"We're very pleased to join with Google Cloud to provide Bell Cloud Connect customers with dedicated broadband connectivity to Google Cloud Platform," said Tom Little, President of Bell Business Markets. "With Bell's direct private network connections, business customers maximize their cloud services with outstanding data speeds, low latency and advanced security."
Google Cloud Partner Interconnect is a product in the Google Cloud Interconnect family that offers higher speed and lower cost connectivity than traditional connectivity solutions, and has become the go-to solution to connect on premise data centres to Google Cloud.
To learn more about Bell Cloud Connect and Bell's cloud and data centre services, please visit Bell.ca/CloudConnect.
Read the full press release.