Why connectivity counts for your data centre and the seven questions you should ask any provider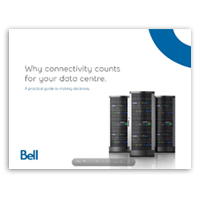 How do you know what type of connectivity is best for your data centre – and why does it matter?
Bell has developed a concise guide that helps answer that question. It looks at Ethernet, IP VPN and wavelength as three dominant connectivity options, outlines the relative benefits of each, and suggests seven key questions any organization should ask a service provider when making connectivity decisions.