The network is the only infrastructure that touches every part of your business. With big data, cyber security, the Internet of Things (IoT) and virtualization reshaping every industry, we are transforming our network to help you:
Make smarter business decisions through the enrichment of data analytics.
Become more nimble and flexible using innovative cloud capabilities to do business anytime, anywhere.
Streamline business processes to reduce costs and increase revenue opportunities.
Stay protected from security breaches so you can run your business without interruption.
Join us on October 4 to learn more about the evolution of our network and how you can leverage it to gain a competitive advantage.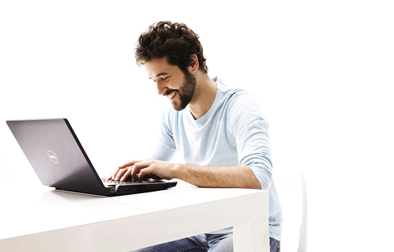 Event details
Wednesday, October 4
12:30 - 5:30 p.m.

Art Gallery of Ontario - Baillie Court
317 Dundas St W.
Toronto, ON M5T 1G4
Agenda
12:30 p.m.
Registration and lunch
1:15 p.m.
Opening remarks
1:30 p.m.
Network Transformation: What the future holds
2:00 p.m.
Sessions on the evolution of Bell's security, IoT, cloud and unified communications strategies
3:45 p.m.
Panel discussion
4:30 p.m.
Cocktail reception
Note: All fields are mandatory unless otherwise specified.