Bell and Microsoft expand leading cloud services for Canadian business customers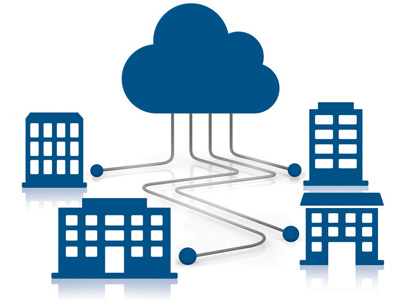 Enhanced access to Microsoft Azure services through the secure, private Bell Cloud Connect network solution

MONTRÉAL, March 27, 2017 – Bell and Microsoft Canada today announced the availability of an expanded suite of Microsoft Azure cloud services, including Compute, and Backup and Disaster Recovery, on Canada's largest broadband network for business.
Bell and Microsoft previously announced a partnership in which Bell became the first Canadian communications provider to offer enterprise access to Microsoft Azure ExpressRoute through Bell Cloud Connect, a dedicated broadband solution for business customers.
"Bell customers can directly access Microsoft's growing portfolio of Azure cloud services over Bell's unparalleled private broadband network, enabling them to migrate workloads to the cloud securely and cost-effectively," said Tom Little, President of Bell Business Markets. "Bell Cloud Connect and Microsoft Azure enable Canadian businesses to move confidently to the cloud."
"We are seeing more businesses migrate to the cloud and are thrilled to expand our partnership with Bell to provide business customers access to more Microsoft Azure cloud services," said Janet Kennedy, President of Microsoft Canada. "Bell's reach, coverage and experience working with enterprise scale customers, together with Microsoft's leading cloud solutions, will further Canadian business innovation and competitiveness."
Bell has the largest national data centre capacity, offering customers access to 28 highly secure, high capacity centres across the country. Bell's unique hybrid cloud solutions allow customers to optimize workloads and host their business critical data on either public or private cloud by leveraging co-location and virtualized services.
"Canadian organizations' adoption of cloud has shifted dramatically over the last several years," said David Senf, Vice President, Infrastructure Solutions, IDC. "The benefits of an expanded architecture that includes on-premises, hosted and cloud options helps organizations execute faster on new projects, which is critical in the new age of digital transformation. Additionally, network proximity and performance are becoming increasingly critical for hybrid cloud connectivity for strong but flexible security. A strong foundation for cloud performance and security starts at the network."
Bell's Business Cloud ecosystem continues to evolve through new partnerships and services, allowing customers to benefit from additional solutions, enterprise applications and business tools. To learn more, please visit bell.ca/businesscloud.
Read the full press release here.
To discuss your cloud requirements, request a callback from your Bell representative.