Web hosting and design
Domain names
What is a domain name?
A domain name, such as www.mybusiness.ca,is the address that people use to visit your website online. With Bell, you can purchase a custom domain name to help strengthen your brand and make it easy for customers to find you on the web. You can also use your domain name to create easy-to-remember email addresses, like info@mybusiness.ca, to keep your business looking professional.
Bell makes domain names easy
You can register a new domain name with Bell or transfer an existing one. Whichever you choose, you get the benefit of:
A simple, secure registration process
Your choice of popular top-level domains like .com, .ca, .org and .biz
Optional automatic renewal to avoid disruptions
Domain name packages
The first step to getting online with Bell.
Domain name registration or transfer
Register a new domain name for your business or transfer your existing domain name to Bell.
Domain forwarding
Seamlessly redirect traffic from one domain to another.
Website services are even better in a bundle.
Get all the website services you need in one convenient package:
A custom domain name
Web hosting services tailored to your business
Web design services to help you build, design, and manage the perfect website
Need help choosing a domain name?
Check out our tips to help you pick the perfect domain name for your business.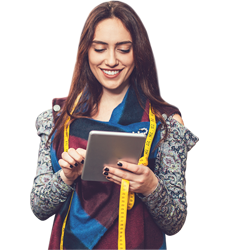 ---
Got your domain name? Time to choose a hosting option.
Bell offers a variety of hosting plans that give you access to powerful tools to help you design, manage and promote your web site.