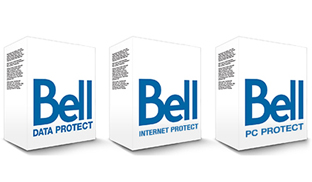 Total Protect
Bell Total Protect combines all the features of Bell Internet Protect, Data Protect and PC Protect in a single, comprehensive package for maximum business protection.
You get the full range of services to protect your computers and network against Internet threats and data loss, plus real-time support and regular maintenance to ensure your connected devices run optimally.
This security package includes:
Bell Internet Protect
Bell Data Protect
Bell PC Protect
$27/mo.
1 licence included with any Bell Business Fibe Internet 25 or higher package.
Order now
Bell Total Protect includes:
Bell Internet Protect- Protecting your computers and network against the latest Internet threats, including viruses, spyware, web threats and hacker attacks Bell Data Protect- Backing up your critical business files continuously and in real time for seamless, worry-free data protection and recovery. Bell PC Protect- Ensuring your computers, software and connected devices stay up and running with 24/7 technical support, preventative maintenance and loss protection.