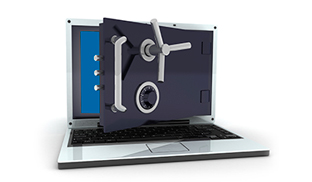 PC Protect
Downtime can be costly for your business and put your customer relationships at risk. Bell PC Protect gets your team back in action – and back to productivity – quickly and easily when technical issues arise.
Bell PC Protect helps ensure your computers, software and connected devices stay up and running with 24/7 Canadian bilingual technical support, preventative maintenance, system updates and loss protection.
$16/mo.
1 licence included with any Bell Business Fibe Internet 25 or higher package.
Request a callback
Bell PC Protect includes:
24/7 access to Canadian-based technical support
You can connect with Canadian-based helpdesk agents any time by phone, online chat right from your computer or email to solve problems and get 'how-to' answers. Screen sharing allows Bell experts to provide real-time step-by-step instructions.
Application and device support
PC Protect supports business applications such as Microsoft Office as well as devices connected to your PC, laptop or tablet.
Monthly health check and tune up
Every month, our PC Protect software checks your computers to make sure your operating system and software are up to date and running optimally. You get a report card explaining which issues have been fixed and which, if any, may require further work to be addressed.
Theft protection
If your computer is lost or stolen, Bell takes immediate action to locate your machine while keeping your data safe.
On-site and remote repairs and warranty
Bell provides on-site repair service for issues that cannot be solved remotely. Your warranty covers the cost of repairs up to $500 per year per PC.