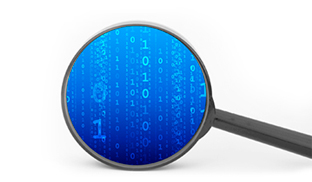 Data Protect
Lost data due to hard drive failures, laptop theft or a misplaced USB backup can take a significant toll on your business. Bell Data Protect backs up critical business files including emails, documents and pictures continuously and in real time. Your data is stored in a secure Canadian facility: only you have the password to access it, which you can do anywhere, anytime via an encrypted connection through your web browser.
Bell Data Protect makes it easy to recover essential data in the event of a disaster, ensuring your business never misses a beat. It runs invisibly in the background on your systems, requiring no time-consuming manual tasks on your part
This security package includes:
Continuous backup
Offline backup
Multiple version backup
Data encryption
Offsite storage of your data in a 24/7 secure Canadian facility
Remote file access
File sharing
$16/mo.
1 licence included with any Bell Business Fibe 15 or higher package.
Request a callback
Bell Data Protect includes:
Continuous backup
Continuous backup of emails, files and documents in real time – even when you're working on them.
Offline backup
Offline backup for when you're not connected to the Internet – so your data is always protected.
Multiple version backup
Multiple version backup so you can recover earlier versions of files if you need them.
Data encryption
Data encryption to secure individual files before they are backed up.
Offsite storage
Offsite storage of your data in a 24/7 secure Canadian facility.
Remote access
Access your files remotely over the Internet from any computer.
File sharing
Share files securely with employees and partners through the cloud instead of sending large email attachments.