A bundle that means
business.
Fibe Internet + Security and Automation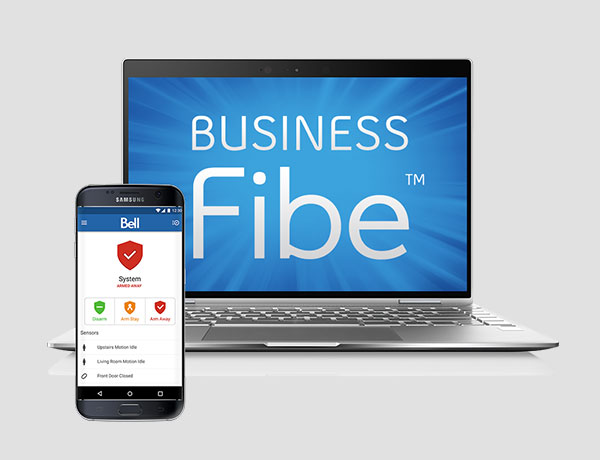 A bundle that means business.
Fibe Internet + Security and Automation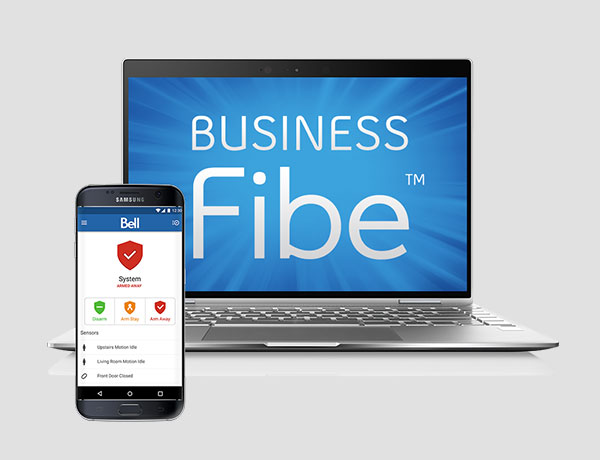 Business Fibe 25

Better package
Get a credit of

$86.05/mo.

for
24 months and pay just
$89.95

/mo.
Do more and make more
with Bell services.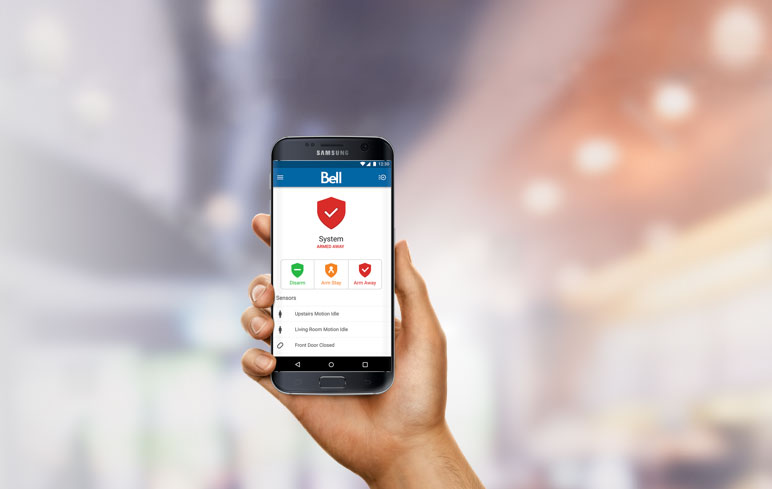 Security and Automation
Professional monitoring
Get the assistance of an operator within seconds of the alarm being triggered, including communicating with the authorities.
Video monitoring
View your premises live, as well as a recorded history in high-definition video. Our business monitoring systems provide you with a level of organizational awareness and total control.
Mobile app
Receive actionable notifications and real-time alerts whether you're at work or away on a business trip.
Valid as of November 12, 2019. Available to new Business Internet + Security and Automation customers where access and technology permit. Subject to change without notice and cannot be combined with any other offer. Installation fees of $75 apply for Internet and $0 apply for Bell Security and Automation. Unlimited Internet usage must comply with the Business Terms of Service; see bell.ca/businesstermsofservice. Taxes extra. Other conditions apply. Fibe and Bell Security and Automation are trademarks of Bell Canada. Local permit fees may be required.
For full functionality, some devices, such as cameras, require a reliable high-speed business Wi-Fi connection. Use of video features will count towards your monthly Internet usage. Other services, such as remote access, mobile app and alert notifications, require a compatible device with a reliable high-speed Internet or mobile network connection. These devices, Internet and mobile connections are not included. Standard message and data rates will apply to all text alert notifications and remote access over Internet or mobile networks.
Promotional rate with Business Fibe Internet and Bell Security and Automation on 3-year term and is subject to an annual increase of up to 10% on the then regular rate (now $89.95/mo.); see bell.ca/businesstermsofservice. Early cancellation charges apply. The term, upon expiration, will renew automatically for the same period. Wi-Fi modem rental included.
As ranked by PC Mag June 2018. A trademark of Ziff Davis, LLC. Used under license. Reprinted with permission. © 2018 Ziff Davis, LLC. All rights reserved.
Based on integration of superior 802.11ac wireless networking standard to the Bell Hub 2000. Internet speed and Wi-Fi signal strength may vary with your configuration, Internet traffic, server, environmental conditions or other factors.