Businesses today are embracing digital transformation in order to deliver better customer experiences, improve performance and increase agility. Cloud deployment capabilities are important enablers of this transformation, but require a new approach to delivering services securely.
Bell Managed Cloud Security Gateway, supported by Zscaler cloud security, provides fully managed Internet protection that delivers your security stack from the cloud. This cost-effective and hassle-free solution enables policy-based and secure access to private applications and assets. Bell provides an advanced and consistent layer of protection for users whether they are at the head office, a branch office or a remote location anywhere around the world.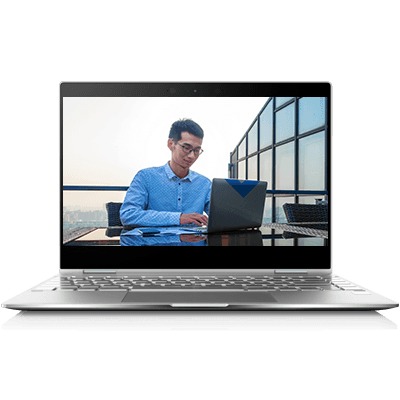 Internet Threat Exposure Analysis tool
Discover if your users and data are exposed to cyber threats.
How your business can benefit from Bell Managed Cloud Security Gateway
Key capabilities of Bell Managed Cloud Security Gateway
Advanced threat protection
Provide protection from advanced threats such as botnets, phishing, command and control communications, and protect against malware downloads and "phone home" activities.
Enhanced detection
Detect zero-day threats with "sandbox" analysis and scan SSL traffic to avoid embedded attacks.
Malicious website blocking
Block malicious websites and Internet activity and protect against browser and code exploits with active content inspection.
Policy enforcement
Enforce policy for business applications in the cloud or a private data centre and integrate with enterprise authentication to support user-based policies and reporting.
Why Bell is better for cloud security
Advanced protection anywhere, on any device
The Bell Managed Cloud Security Gateway solution is part of our managed security portfolio, and it provides consistent and advanced cloud-based protection to users regardless of their location and device.
24/7 support
Our extensive team of certified security professionals, and 24/7 technical support, can help you plan, design, build and manage security solutions to better protect your network, your data and your business.
Experienced and reliable
As an integral part of Canada's critical infrastructure, we deliver advanced threat detection, mitigation and prevention expertise to organizations across the country – including banks, governments and other highly regulated industries.
Solutions you may also be interested in
Virtual Network Services
Transform your business with on-demand network services tailored to your needs.
Professional services
Our team of certified security professionals can help you determine if you are sufficiently protected with vulnerability and risk assessments, and build a security plan that's best for your business.