Partner with a leader in cybersecurity committed to helping you protect your business
New technologies and evolving threats make cybersecurity more complex and challenging than ever before. Business success and customer trust rely on a solid security foundation. Bell provides protection across all of your business, from your devices to the cloud to the data centre.
IDC MarketScape recognizes Bell as a leader in Canadian security services1
Bell is the only communications provider to be recognized by the IDC MarketScape as a Leader in Canadian Security Services, five times in a row. Get a copy of the excerpt to learn why Bell is a leader in Canadian security services.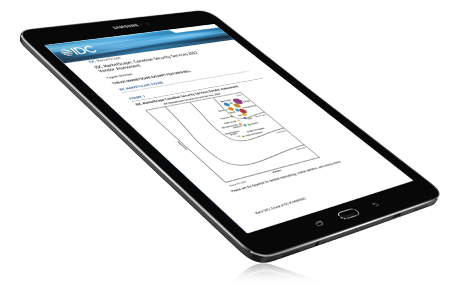 Forrester Total Economic Impact™ Study of Bell Canada Managed Security Services
This infographic from Forrester illustrates how Bell customers noticed a 60% reduction in security team personnel and 70% improvement in incident response times with our 24/7 Managed Security Services.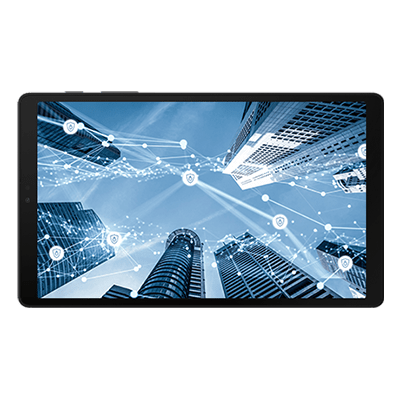 How to address your business' security concerns with Bell
Protect and secure your business against the growing sophistication and surface of attacks, with consistent, advanced threat protection across all user devices and locations.
Explore our security solutions
Why Bell for business security
Advanced detection and mitigation
We combine our own network data with insights from leading intelligence organizations for a unique Canadian threat perspective. And our built-in network defences mitigate threats like DDoS attacks before they reach your business – with fast response times.
Extensive network foundation
Operating Canada's largest communications network, we're ready to detect and respond to threats – and we follow the security industry's best standards of good practice.
End-to-end capabilities
Our team of over 400 security professionals have the network and IT expertise needed to design, implement and manage leading-edge security services and security operations centres to help keep your business safe.
1. Based on Bell's positioning in the IDC MarketScape: Canadian Security Services vendor assessment reports – 2015, 2016, 2017, 2018, 2019, and 2022.