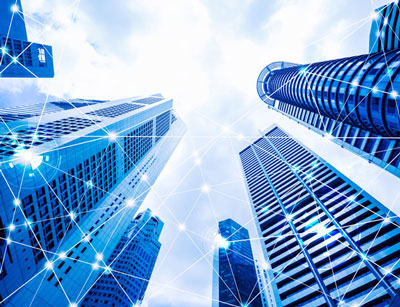 Bell launches Canada's first cloud-based Virtual Network Services platform
MONTRÉAL, Oct. 18, 2018 /CNW Telbec/ - Bell today announced the launch of its new Virtual Network Services (VNS) platform, which offers enterprise business customers a catalogue of on-demand network functions that reside securely in Bell's private cloud. The first of its kind in Canada, Bell VNS responds to customers' on-demand needs by transforming and centralizing hardware-based networks in virtualized, software-driven networks.
"Bell VNS is a revolutionary way for business customers to adapt their networks quickly and efficiently while reducing their hardware expenses," said Tom Little, President of Bell Business Markets. "The Bell VNS service experience offers a new level of control, flexibility and automation through software-driven networks."
Managing networks is becoming more complex as applications move to the cloud, employees become increasingly mobile and billions more Internet of Things (IoT) devices are launched. Businesses evolving their networks to take advantage of the scale and agility of the cloud are turning to virtual networks to help manage and orchestrate their network deployments.
Bell VNS is an end-to-end managed solution for enterprise customers across Canada. For more information, please visit bell.ca/vns.