Canada's best 5G network is here.1
The Bell 5G and 5G+ networks will be true game changers for Canada.
5G and 5G+ are the next generation of wireless technology, and Bell will work towards offering 5G+ coverage to approximately 40% of the Canadian population by the end of 2022. With full deployment over the next few years, it will enhance the lives of all Canadians. With faster speeds, greater capacity, and low latency, Bell's 5G and 5G+ will create opportunities for businesses to adopt new applications that enable a remote workforce, improve customer experience and reduce operational costs.
Bell is leading the way to deliver Canadians the best 5G and 5G+ networks in the world and has made a significant investment in new wireless spectrum, infrastructure and technology, transforming the way Canadians do business
Bell 5G will continue to offer unprecedented speeds on 5G devices for Canadians across the country. Our 5G+ network is now available in the Toronto area, with more markets coming soon.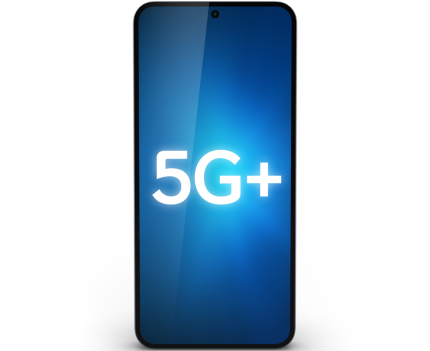 Canada's fastest 5G network is taking mobile speeds to new heights.
Introducing 5G+.
Bell is proud to announce the launch of 5G+, the latest in network technology. Expect what you do online to be faster and more responsive with this next phase of 5G advancement. Bell 5G+ will be available in select cities across Canada in the coming months, starting with Toronto and expanding through southern Ontario cities including Mississauga, Guelph, Kitchener, Waterloo, London, and Barrie, with more updates of our rollout plan becoming available throughout the summer. Bell will work towards offering 5G+ coverage to approximately 40% of the Canadian population by the end of 2022. Bell business customers with
5G+ compatible devices
can speak to their representative for details as it becomes available in their area. Until then, customers can continue to enjoy 4G, LTE and 5G speeds on Canada's best network
1
. The Bell 5G network is Canada's most awarded network. And now, we're making it even better. That's why, more than ever, Bell is your best choice.
Most awarded 5G network4
In recent network speed testing, GWS and Rohde & Schwarz have named Bell the fastest in Canada.
In addition, PCMag has also awarded Bell fastest mobile network for combined 4G and 5G network speeds. Proof the with the Bell 5G difference, we're building 5G right.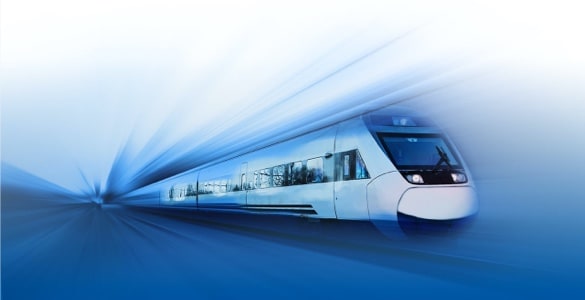 PCMag names Bell as Canada's fastest network.
On Sept 20, 2022, PCMag announced the results of its annual wireless network speed testing, awarding Bell with the fastest network for the third consecutive year.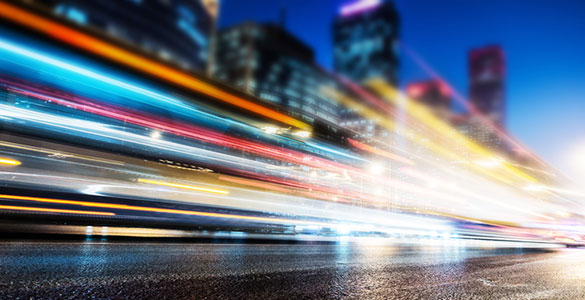 GWS ranks Bell the best and fastest 5G network in Canada.
Global Wireless Solutions (GWS) conducts the most comprehensive drive test of wireless networks in Canada and reconfirmed that Bell's network outperforms all other national wireless networks this year.5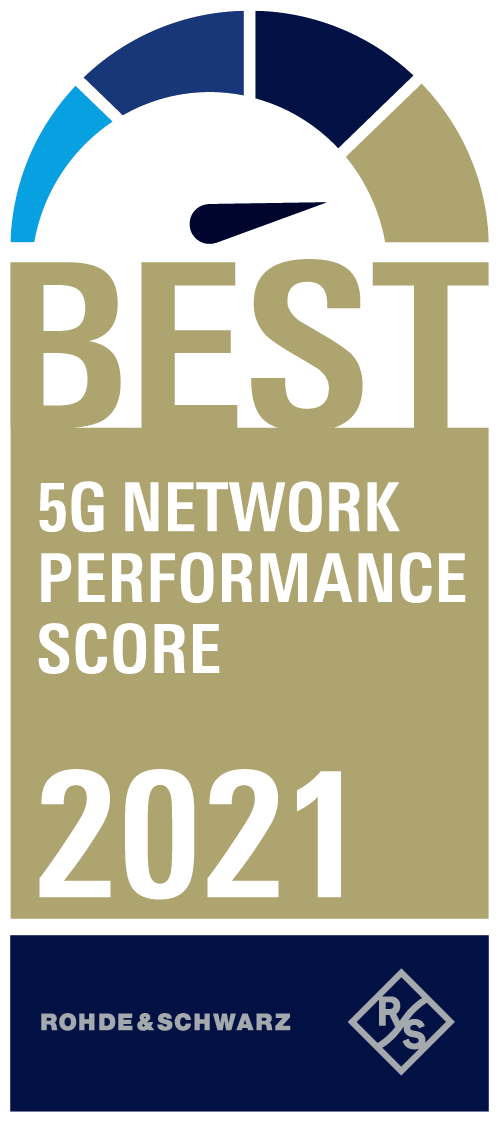 R&S awards Bell as having Canada's best 5G network performance.
In its 2021 Network Benchmarking campaign, Rohde & Schwarz recognizes Bell with Canada's best 5G network performance score and has ranked Bell as the fastest 5G network in Canada6.
Laying the groundwork for Canada's fastest 5G network.*
Not all 5G networks are created equal. While many may say they have 5G, it takes a leader in network innovation to build Canada's best 5G network. Bell has the world-class infrastructure required to provide the coverage, reliability and support needed to deliver the network of the future.
Why the future with 5G is transformational
Up to
100x
faster speeds
Our 5G network enables theoretical peak download speeds of up to 1.7 Gbps in select areas of Western Canada, Ontario and Quebec for an incredible mobile experience (for example, expected average speeds in Greater Toronto Area are 69-385 Mbps). We will be rolling out more cities and in the meantime, you are on our superb 4G network. Future 5G technology deployments will have theoretical peak download speeds that are up to 100x faster than LTE. This means large files can be downloaded in seconds, videos can be streamed in the highest resolution, and users will benefit from an overall better experience.
5G will also provide faster Internet speeds to business users in remote areas that currently don't have access to fibre technology.
Up to
1000x
greater capacity
Future 5G deployments will increase the capacity of connected devices by 1000x (from 1,000/km2 to 1 million per km2). This is particularly significant for Internet of Things deployments, such as smart cities, with capability to support millions of connected devices.
Plus, with increased data network capacity, overall speeds and connectivity are expected to be maintained, even during peak hours, regardless of how large an event or deployment.
Up to
3x
lower latency
Future 5G technology will enable the fastest wireless device connection, near real time, with lower latency. This opens up possibilities for new solutions or technologies on the mobile network where low latency and better reliability are a must.
Enhancing the future with 5G
5G will improve existing solutions in revolutionary ways, while enabling the development of transformative new applications.
Wireless fixed broadband
To help meet the growing demand for connectivity, fixed wireless broadband already brings fast speeds to remote areas. 5G will open up whole new levels of speed in these communities, enabling a large number of applications in a wide variety of industries and creating entire new workforces.
Smart cities
Municipalities across Canada are adopting IoT technology to help make cities more liveable and safe. IoT technology helps city administrators predict and proactively manage asset performance, impacts of climate, energy consumption, and traffic congestion.
With the growing need for connectivity and the growth of IoT sensors and solutions, cities will rely on next-generation networks to support smart city advancements.
Mission-critical services
5G will allow first responders who frequently operate in environments where every second truly counts, to make critical decisions in real time, and communicate between teams even faster in new and innovative ways. This includes sharing site conditions through live video, remote access to surveillance cameras to monitor live situations and quicker access to databases.
Autonomous vehicles
Vehicles are becoming increasingly connected with new cars featuring diagnostics, enhanced services (remote unlock, vehicle tracking), and in-vehicle hotspots.
With faster reaction times and better reliability, 5G opens up exciting new opportunities for smart transportation including self-driving vehicles and Vehicle-to-everything (V2X) – the exchange of information between vehicles and objects.
This rapid-fire connectivity could enable communication between traffic lights and autonomous vehicles, facilitate lane merger assists between vehicles, and improve overall safety for vehicles and fleets.
Remote healthcare and surgeries
By quickly and reliably transporting huge data files, 5G will help facilitate new healthcare solutions that will:
Support increasing patient needs with personalized, preventative and urgent care. For example, wearables and home sensors can remotely monitor patients' health and alert healthcare providers about potential issues or abnormalities
Enable centralized patient records to be accessed quickly and maintained efficiently from anywhere
Improve access to specialized medical professionals and procedures, regardless of location. This can enable highly responsive ecosystems where expertise can be shared among healthcare professionals
Why Bell today
Bell's customers already enjoy Canada's best national mobile network.3 Our customers will also be well-positioned to take advantage of compatible 5G devices and solutions, enabling them to gain market share and operational efficiencies against their competitors. Join Bell today and get ready to take advantage of our industry-leading 5G capabilities.
The best network technologies from Bell
From 5G-ready LTE-M to fibre-to-the-business, Bell is at the cutting edge of the world's most advanced network technologies, enabling our customers to do more and make more. Enhancing and expanding existing 4G LTE solutions with 5G will result in even more opportunities for our customers. Bell's network advantages can become your business advantage, and with 5G, the list will get even longer.
Significant 5G milestones
Leading the way in wireless network coverage, speed and quality, Bell is already testing 5G network readiness, helping establish industry standards, and building connected home, vehicle and smart city applications.
Based on a third party score (Global Wireless Solutions OneScore™) calculated using wireless network testing in Canada against other national wireless networks.
5G coverage is available with compatible devices and is approximate; actual coverage may vary and may not include indoor coverage. The 5G network symbol appearing on a 5G device while in use means that 5G is available on the Bell network in the surrounding local area of the device. Speed, performance, and whether a 5G device uses the available 5G depends on various factors including topography, environmental conditions, the current serving radio conditions at your location, whether the device is actively downloading or uploading data and subject to Bell's Internet traffic management practices (e.g., priority access to emergency personnel and critical infrastructure personnel). See bell.ca/ITMP. Outside 5G areas, 5G devices will continue to have access to our fastest 4G speeds available.
Based on a third party combined score (Global Wireless Solutions OneScore™) speed test results in 5G network areas from Bell and as ranked by PCMag. Reprinted with permission. © 2022 Ziff Davis, LLC. All Rights Reserved. 5G is available with compatible devices. Available in select areas of Vancouver, Calgary, Edmonton, Montréal, the Greater Toronto Area, and more. Coverage is approximate; actual coverage may vary and may not include indoor coverage; see bell.ca/5G. The 5G network symbol appearing on a 5G device while in use means that 5G is available on the Bell network in the surrounding local area of the device. Speed, performance and whether a 5G device uses the available 5G depend on various factors including topography, environmental conditions, the current serving radio conditions at your location, and whether the device is actively downloading or uploading data and subject to Bell's Internet traffic management practices (e.g., priority access to emergency personnel and critical infrastructure personnel). See bell.ca/ITMP. Outside 5G areas, 5G devices will continue to have access to our fastest 4G speeds available. Fastest based on a third party combined score (Global Wireless Solutions OneScore™) speed test results in 5G network areas from Bell.
As ranked by PCMag. Reprinted with permission. © 2022 Ziff Davis, LLC. All Rights Reserved. Based on a third party score (Global Wireless Solutions OneScore™) calculated using wireless network testing in Canada against other wireless networks of combined data, voice, reliability and network coverage. Based on Network Performance Score, calculated by Rohde & Schwarz from data collected in Canada comparing other national wireless networks in 2021. Report available for download at: https://www.rohde-schwarz.com/mnt/benchmarking-projects.
Based on a third party score (Global Wireless Solutions OneScore™) calculated using wireless network testing in Canada against other national wireless networks.
Based on Network Performance Score, calculated by Rohde & Schwarz from data collected in Canada comparing other national wireless networks in 2021. Report available for download at: https://www.rohde-schwarz.com/mnt/benchmarking-projects