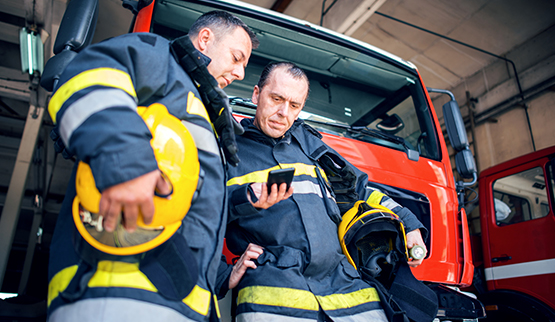 Receive more detailed information on-route
Supplementing radio dispatch communications, first responders can also receive detailed reports and multimedia directly on their smartphones. This information helps them better understand the incident and current conditions before they arrive and prepare an emergency response strategy while on route to mitigate risk faster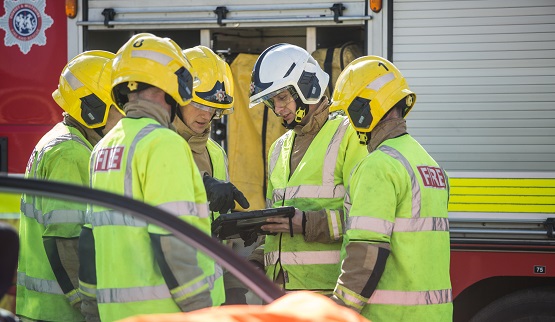 Access detailed information on site
On-scene access to video analytics, social media, video sharing files and databases during times of network congestion helps first responders make safe and informed decisions without relying on a dispatcher for all their information needs.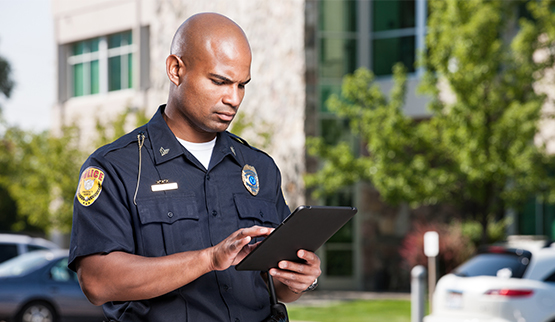 Full voice and data connectivity outside of vehicles
Mobile broadband connectivity enables first responders to communicate and access information outside their vehicles, increasing their visibility and allowing them to more actively manage live emergencies. They can complete reports, send emails, perform database searches, receive and relay information to stakeholders during times of network congestion.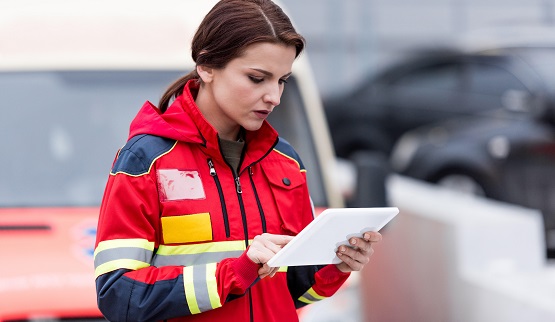 Automation and real-time sharing of critical reports
By completing reports and performing administrative duties digitally and on the move, first responders have more time to manage public safety. Mobile broadband connectivity ensures personnel can send photos, transcribe interviews and gather real-time insights to produce reports that are accurate, complete and protected against liability.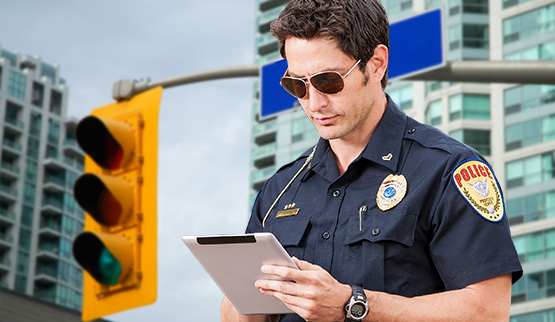 Increased citizen engagement for safer communities
No longer tethered to their vehicles, first responders can more actively build trust and relationships in their community through face-to-face interactions and using mobile apps or social media. They can gather and share real-time intelligence, photos, and videos with the community to alert the public about local emergencies, deliver information and services to remote areas, and more.