The speed, stability and performance your business WAN needs
Get better performance, reliability and security for your wide area network (WAN) – and future-proof it for rapid growth throughout your network transformation journey – with the Wavelength service from Bell. It's ideal for businesses requiring ultra-fast, high-bandwidth connections to data-intensive applications for storage network data replication, bulk data transfers, telehealth, distance learning and video conferencing.
How your business can benefit from Bell Wavelength service
Bring greater performance and reliability to your WAN, with more options to tailor your connectivity to your needs.
Superior reach
Go farther with Canada's largest fibre network
Take advantage of the most points of presence across Canada so you can send and receive data in more places faster – with more network diversity options for exceptional reliability. And with several strategic interconnection points in the U.S., you can easily extend your network capabilities south of the border.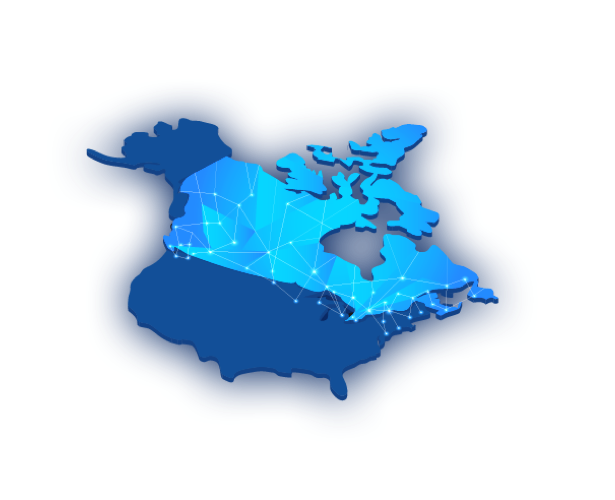 Flexible speeds
Tailor your service to your unique requirements
Our flexible service level agreements (SLAs) allow you to modify your Wavelength service to suit your specific needs. Choose from a range of speeds, including 1 Gbps, 10 Gbps and 100 Gbps, to enable the right connections for your storage and cloud applications. We then test our network against your requirements to ensure we're delivering exactly what you need.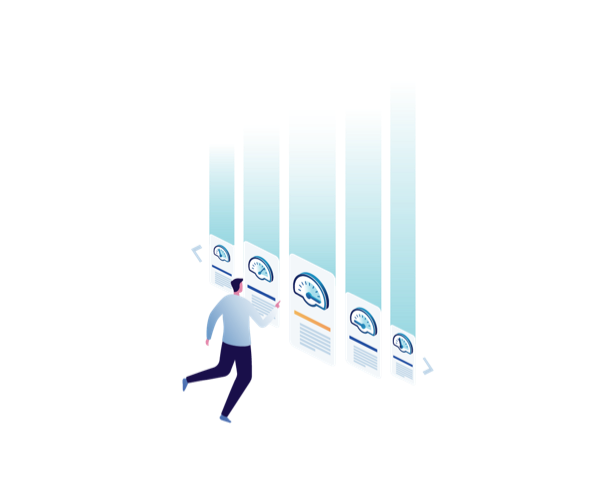 Streamlined network
Simplify the way you operate your network
With the Wavelength service from Bell, multiple protocols (Ethernet, SAN, OTN, SONET) are run over a single ultra-fast network to simplify network management and streamline your operating expenses.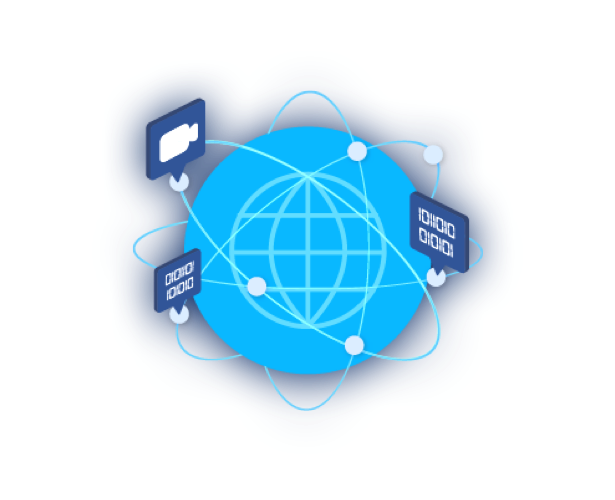 Extensive support
Take advantage of our end-to-end expertise
Bell has more than 3,000 certified professionals to design, build and implement the right network solution for your organization – backed by 24/7 monitoring and technical support. We can support you every step of the way with experienced and dependable provisioning, installation, configuration and maintenance.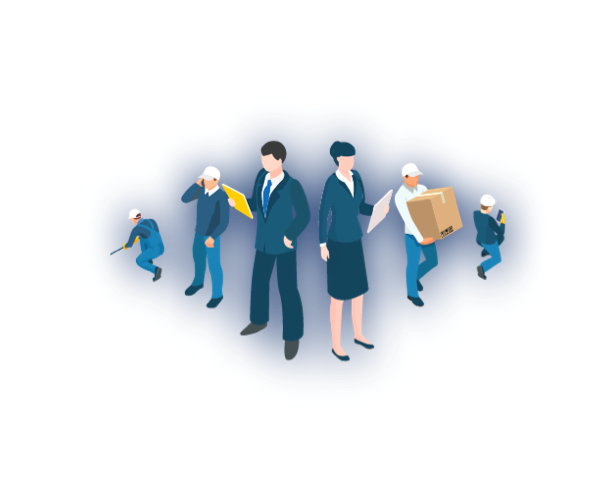 Key capabilities of the Bell Wavelength service
Why Bell is better for business wavelength
Canada's largest fibre network
With the largest all-optical network in the country and access points in more than 100 Canadian cities and across the globe, you can do everything from point-of-sale transactions to data uploads, backups, file sharing and more.

Expertise you can rely on
With more than 3,000 certified professionals across the country, we can help design, implement and manage the wavelength solution that best fits your needs.

Connectivity you can count on
24/7 monitoring and technical support, a four-hour mean time to repair (MTTR) and performance guarantees give you the reassurance that, should issues arise, your business will be taken care of.

Leader in innovation
We invest more than $4 billion each year in our network to ensure you can always count on Bell for speed, performance and reliability.

Solutions you may also be interested in
Managed services
Get powerful network connectivity without the need to manage it.
Professional services
Expert services to design, implement and optimize your enterprise network – end-to-end.