Evolve and optimize your infrastructure with our design and implementation expertise
Let our team guide you to better results at every stage of your network transformation journey – from planning and design to implementation and optimization. We can assess current network performance, build a roadmap to your future state, integrate new technologies, conduct proof-of-concept tests and more.
How your business can benefit from Bell professional services for networks
Personalized services
Get the right network solution for your business
We help you plan strategically for network deployment with customized, vendor-agnostic solutions to meet your needs today and in the future. Our comprehensive range of implementation services optimizes performance and profitability from network integration and configuration to proof-of-concept testing.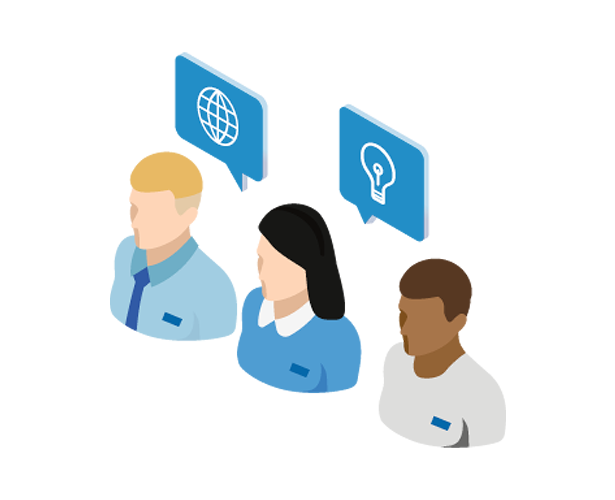 Dependable team
Rely on the support of a dedicated team
Our professional services team is experienced in integrating products from all major manufacturers to ensure optimum efficiency, productivity and return on your investment. Our dedicated project managers also help ensure business continuity by combining advanced tools, methodologies and industry best practices.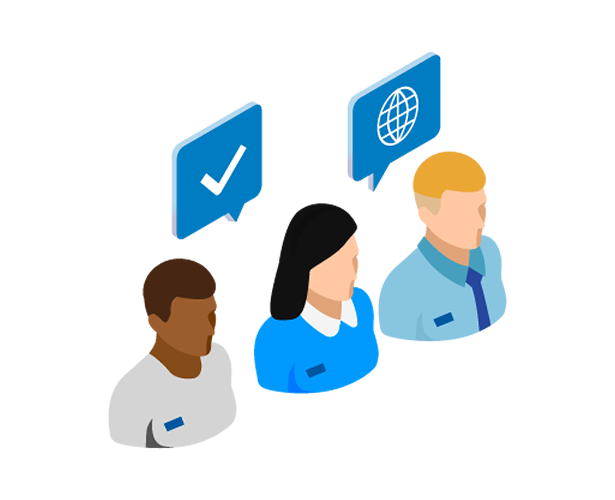 Optimized investments
Gain efficiency and cost-effectiveness
Significantly increase the efficiency and cost-effectiveness of your operations while delivering a better experience to your customers. We'll assess your current network environment and recommend ways to optimize your current investments.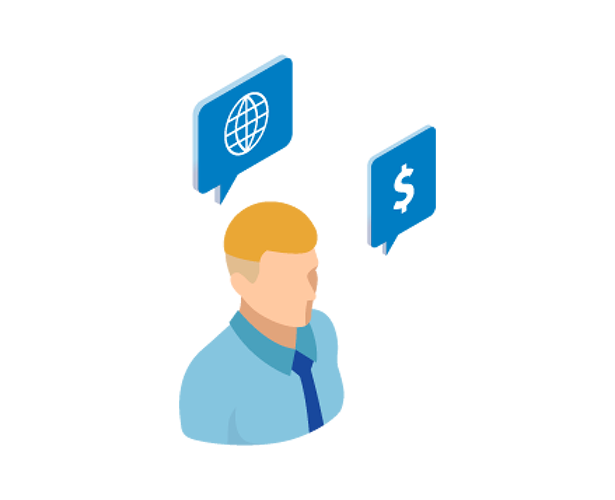 Advanced technology
Get more out of the latest technology
Our professional services team can help you identify, adopt and integrate the latest technologies into your business. We'll also help you use them strategically to cut costs, eliminate complexity and ensure you meet your business objectives.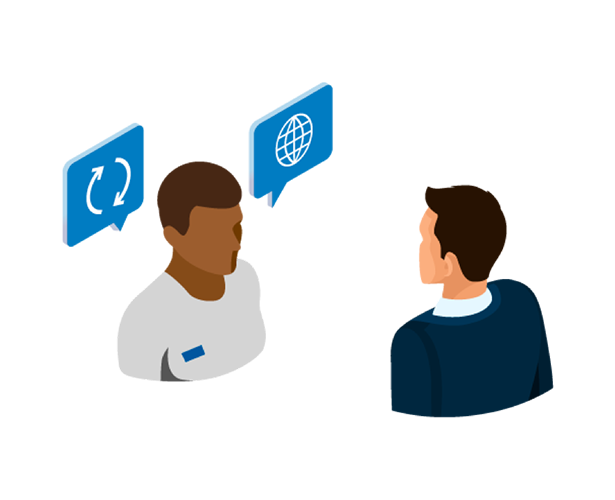 Network transformation
Make your network future-ready
Our experts will partner with you to design and implement a networking solution that best suits your business today and over the long term. We can make your network more agile, flexible and secure – so you can deliver more innovative digital services and experiences to customers and employees alike.
Explore our professional services for networks
Network health check
Gain insight into the efficiency, readiness and productivity of your network based on a snapshot of actual performance. As part of this consulting engagement, you get a summary report and dashboard results on the maturity of your network environment to help you prioritize your plans.
Network assessment
We'll conduct an in-depth performance and capacity analysis of your existing network infrastructure and provide a detailed assessment with actionable recommendations. You'll get a complete status report on your current environment and a roadmap for the future.
Network roadmap
Get a comprehensive, vendor-agnostic plan for your network that's tailored to your industry. Our strategic process will give you a roadmap that accounts for forecasted demand, legacy systems, organizational skillsets and more.
Network integration
We can help you integrate and optimize converged networks and applications for wireless, voice, video and data traffic. From planning and design to implementation, we carry out the integration of routers, switches, PBXs, wireless LANs, firewalls and more.
Proof-of-concept testing
Find out how new technologies will fit in with your existing production environment before your full deployment. With our proof-of-concept services, you come away with a clear picture of what to expect with your full rollout – plus supporting documentation, methods and techniques.
Why Bell is better for professional services for networks
Rely on our expertise
Our 1,200 professional services resources have experience in business process assessment, solution design and deployment to customize the right solutions for your business, no matter how complex.

Canada's largest all-optical network
When you choose Bell for your network services, you benefit from the largest all-optical network in the country – with speeds of up to 100 GB for Wavelength service, and more points of presence than any other carrier.

24/7 support
Bell provides 24/7 monitoring and bilingual technical support, with guaranteed mean time to repair (MTTR) for maximum uptime.

Leader in innovation
We invest more than $4 billion each year in our network to ensure you can always count on Bell for unparalleled speed, performance and reliability.

Solutions you may also be interested in
Managed services
Bell can free up your IT team from managing everyday network connectivity and infrastructure so that they can focus on strategic initiatives.
Advanced networks
Bell brings the most advanced capabilities to your enterprise wide area network with fast, highly reliable and available Ethernet, IP VPN and Wavelength services.