Your partner in network transformation
Your network is the backbone of your business – and today it has to perform like never before so you can deliver innovative digital services and experiences. Through our industry-leading technologies and end-to-end network, cloud and security expertise, Bell is the network transformation partner of choice for Canadian businesses.
Path 1: Adopt a hybrid network
Get all the benefits of cloud-based software-defined networking while keeping the performance, availability and security of your existing IP VPN. With Bell as your partner, you don't have to choose between evolving your network and maintaining business-critical uptime guarantees.
Complement your IP VPN with our cloud-based SD-WAN solution for greater flexibility and agility, protected by your choice of on-premises and cloud-based security.
Speak to a specialist about adopting a hybrid network
Path 2: Shift to a software-defined solution
Choose Bell as your partner as you transition from a traditional network to an intelligent, next-gen SD-WAN solution. A highly agile network helps you improve business application performance and optimize bandwidth use – making it easier to innovate and deliver new digital experiences to customers.
We can take the complexity out of integrating SD-WAN with Internet, security and the cloud by fully managing your SD-WAN infrastructure. If you prefer your IT team to manage it, our experts can provide both the SD-WAN technology and connectivity you need. Either way, we can design and implement the network architecture that's right for your business.
Speak to a specialist about shifting to a software-defined network
Path 3: Transform to a cloud-first environment
Intelligent network solutions such as SD-WAN optimize your access to public and private cloud ecosystems – supporting your acceleration to the cloud so you can drive innovative automation into your business.
Our experts can take on every aspect of designing, implementing and managing your cloud infrastructure. We offer a range of cloud services, from assessment and design to migration and integration. We also provide solutions that enable secure access to your cloud applications and assets.
Speak to a specialist about transforming to a cloud-first environment
Explore our Internet and network solutions
Why Bell is better for Internet and network solutions
An experienced network transformation partner
We offer expert architecture design and technology integration for network, cloud, security, 5G and more.

Leading IT expertise
With 3,000+ network professionals, we can deploy and manage the right solutions for your business.

World-class networks
We have Canada's largest fibre and fastest wireless networks2 and invest $4 billion annually to deliver speed, performance and reliability.

Most MEF-certified resources
Bell is the only Canadian provider helping develop SD-WAN standards with the most MEF-certified professionals in Canada to deliver best-in-class network services and technology. More info

Our partners
Our solutions are built on strategic partnerships with industry-leading vendors such as Cisco, Meraki and VMware, giving you access to best-in-class services and technologies.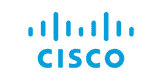 Award-winning partnership with certifications in Master Networking and Security Specializations.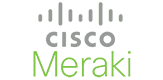 Building on a 30+ year Cisco partnership to deliver next-gen Meraki technology.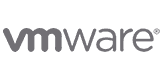 Over 350 VMware-certified professionals delivering and supporting VMware's cloud and network solutions.
Based on total number of Internet service customers in Canada.
Based on a third party score (Global Wireless Solutions OneScore™) calculated using wireless network testing in Canada against other national wireless networks. See bell.ca/network.