Manage driver behaviour, vehicle telematics, and cargo temperature conditions from a single platform
With Smart Supply Chain powered by Bell IoT Smart Connect, get a unified view of your trucks, trailers, drivers and cargo in one platform. This solution uniquely aggregates multiple IoT data sources and operational data sets into a single view.
The dashboard provides a visual overview of all events, incidents and alerts across your entire fleet, so fleet managers can ensure that drivers reach their destination on time and that cargo is stored and transported safely.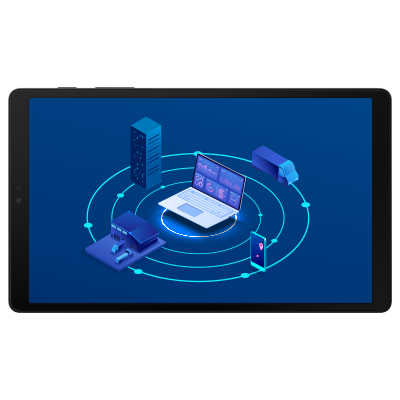 Optimize supply chain and distribution operations with data-driven insights
Read this e-book to discover how the platform can provide you with greater insight into your fleet to support a wide range of functions.
How your business can benefit from a Smart Supply Chain
Transportation and freight carriers
Smart Supply Chain simplifies the management of your fleet, with intuitive visual driver scorecards and fleet management information. You can get telematics and maintenance issue alerts, and manage unsafe driver behaviours. For transporters hauling non-durable goods, Smart Supply Chain also integrates cold chain data, providing smart alerts if you are exceeding temperature thresholds.
Monitored by cargo owners
Smart Supply Chain allows cargo owners to track the cold chain conditions inside their trailers while being hauled by carriers or third-party logistics partners. The temperature data is contextualized with your operational data, with the capability to automatically set a temperature threshold based on the specific cargo being transported.
Why Bell is better for business
Asset tracking
Locate and manage assets easier with the first LTE-M asset tracking solution, exclusively from Bell.
Fleet management
Gain better visibility into the locations and conditions of your in-transit vehicles with worldwide leaders in fleet management solutions.
(1)Based on total square km of coverage on the shared LTE network available from Bell vs. Rogers' LTE network. See
bell.ca/LTE
for details.