Comply with public health and safety regulations with IoT solutions on Canada's best national network.1
Complying with health and safety standards and preventing the potential spread of infection in commercial spaces is a priority for businesses. Health and safety solutions from Bell help make it possible to meet the demands of sanitization and physical distancing with real time occupancy monitoring and the digital signage and sanitization kiosk, powered by our
LTE network.
Real-time occupancy monitoring
Automate the process of tracking the number of individuals in your commercial location to help you enforce physical distancing measures.
Display real-time occupancy data at your entrance, enabling your employees to do other tasks instead of gate keeping.
Make occupancy data available online for customers to plan their visits, optimizing occupancy.
Digital signage & sanitation kiosk
Deliver timely and targeted messaging to your audience.
Provide hand sanitizer to customers and employees with a no-contact interface.
Set sanitizer threshold alerts to be notified when the kiosk is running low, for proactive refills.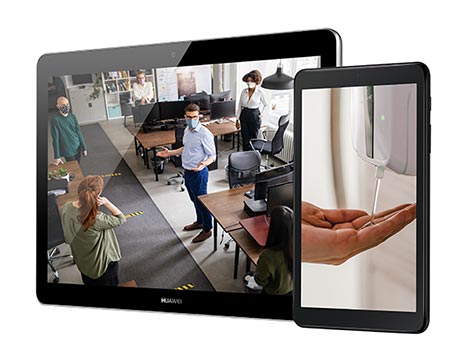 Sign up for a webinar on our health and safety solutions
Learn about our health and safety IoT solutions directly from a product expert on August 20 from 12:30 – 1pm Eastern.
Sign up
How your business can benefit from health and safety solutions
Why Bell for health and safety solutions
Canada's best national network for IoT1
Get the network coverage, security and reliability your IoT devices need. Plus, Bell is the first Canadian carrier to deploy an IoT solution on the LTE-M network.
Learn more
Stronger signal
Better in-building coverage and a more reliable network connection ensure your important updates are live right away.
Learn more
End-to-end support
Our team of IoT specialists get you up and running quickly by helping plan, design and implement the digital signage solution that is right for your business.
(1) Based on a third-party score (Global Wireless Solutions OneScore TM) calculated using wireless network testing in Canada against other national wireless networks of combined data, voice, reliability and network coverage.