Bell will connect your hybrid workforce,
no matter where they are.
As the workplace continues to evolve, Bell empowers your business to do more by connecting your hybrid workforce – some people at the office, others working remotely from home or in the field. Bell's goal is to help increase your productivity and bring an enhanced user experience to your teams and partners, so they can better serve your customers from any location, on any device.
Bell Business Empower Series
Experience our event series designed to inspire your digital transformation. Watch all four episodes, now available on demand.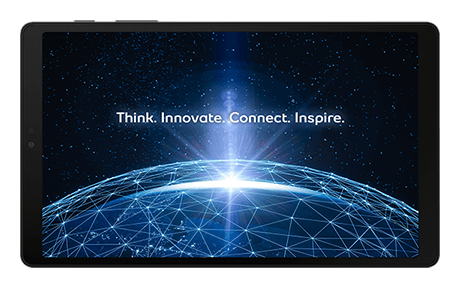 E-book: Enabling the hybrid workforce
Read about five key considerations for your digital transformation strategy.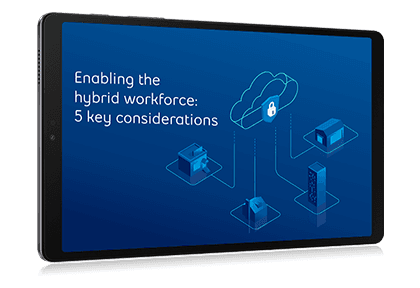 What does today's hybrid reality mean for you?
Hybrid workers have an impact on virtually every aspect of your business. Bell is here to work with you to find flexible strategies and solutions from end to end.
For productive teams wherever work takes them
Teams located in the office, at home or in the field have different technology needs. We understand those needs and can provide the right solutions to help keep your entire workforce connected, secure and productive.
Expert advice at every stage of your digital transformation journey
A deliberate, strategic approach to adopting new technologies and building your IT infrastructure will help you adapt and thrive in the hybrid workforce. Our team of experts can help you determine where you are today and where you want to go, then map a path to your desired future state.
Look at your current tools and technologies: what's working well and what's missing that can help you meet your business needs?

Determine the kinds of solutions you'll need to close any gaps, then build budgets and business plans to make it happen.

Get your solutions up and running on the right infrastructure, managed for optimal results.

Why Bell is better for your hybrid workforce
Learn more about connecting your hybrid workforce

Digital priorities for the future enterprise in Canada
In this webinar, Bell and IDC discuss the future enterprise and the evolution in collaboration, cloud, network and security that they are currently seeing.
View the webinar

Key considerations for remote work
This infographic provides insights from Bell and Cisco experts on how to effectively support the remote workforce.
View the infographic

Supporting a new way of working
Read this recent article on how technology can help mitigate some of the business and human challenges of remote working.
Read the article
1. Based on a third party score (Global Wireless Solutions OneScore™) calculated using wireless network testing in Canada against other national wireless networks of combined data, voice, reliability and network coverage.