Keep food safe every step of the way with a food production management solution.
Icicle, a food production management solution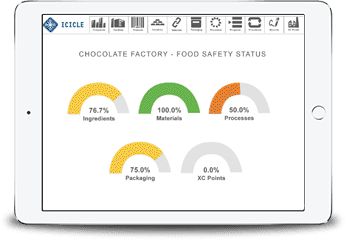 A Bell exclusive, Icicle is a food production management solution that helps you increase safety, quality and efficiencies for your food production business needs. Digitize, automate and simplify your operations by consolidating food safety, batch processing, quality assurance, vendor management, traceability, and inventory control processes into one unified digital platform. This ensures regulatory compliance, improves product quality, eliminates paperwork, shortens audits, and lets your business focus on its long-term growth.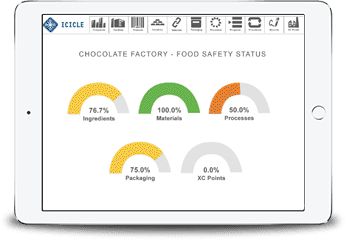 Why Bell is the right choice for IoT
Get access to Canada's best national network2 for IoT solutions, world-class IoT expertise and support, professional services and a range of applications and solutions.
Monitor your products and facilities with confidence no matter where they're located on Canada's largest LTE network.3
Get the critical information and data you need to make timely, well-informed decisions.
Bell knows IoT. We have over 5,700 network engineers, over 3,000 certified professionals and are #1 certified with Canada's top technology partners, so we can build, design and implement the right food production management solution for your business.
Enjoy a complete view of your devices with Bell Control Centre and Bell Management Centre – and gain visibility into your entire network of IoT connected devices no matter where they are. Our IoT web-based platforms allow you to better manage provisioning, billing and troubleshooting with minimal effort.
Run your business better with IoT solutions from Bell.
We're here to partner with you to design, implement and help manage your IoT solution.
Featured IoT Resources
Download the report: How to Overcome IoT Security Concerns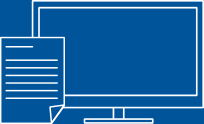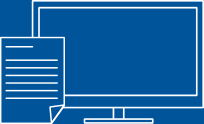 IDC survey included 244 organizations with 100 or more employees who indicated that they had adopted one or more IoT solutions, June 2017.
Based on a third-party score (Global Wireless Solutions OneScoreTM) calculated using wireless network testing in Canada against other national wireless networks of combined data, voice, reliability and network coverage.
Based on total square km of coverage on the shared LTE network available from Bell vs. Rogers' LTE network. See bell.ca/LTE for details.