Keep safe, secure and connected on the go
Our full suite of mobile solutions gives you greater control over your costs, helps improve productivity, and allows you to deliver greater value to your customers. From digital forms that enable real-time delivery confirmation to wireless solutions that keep employees safe in harsh and remote environments, our solutions can help your business stay connected and productive.
Mobile solutions give you greater visibility into your operations and power at your fingertips, so you can react faster to your changing business environment and gain a significant competitive advantage over your competition.
You get more with Bell
Our strong relationships with leading-edge partners ensures tailored solutions that give your company a significant competitive advantage – from mobile workforce management tools to asset protection solutions.
All of our solutions are empowered by Canada's largest LTE network giving over 32 million Canadians access to blazing fast speeds. We have the largest support team in Canada, including experts and specialists who are ready to help you design, implement, support and manage all your business communications.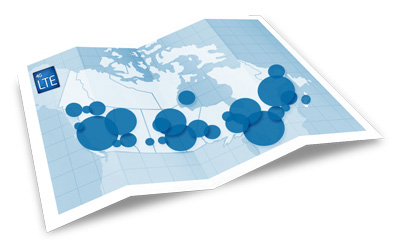 A reliable and secure network to keep your business up and running.
With the largest 4G LTE network and exceptional uptime, we provide you with a reliable and blazing fast connection. Our 5,300 network employees are dedicated to managing and supporting the network, ensuring your business stays connected. We also ensure your confidential company information is safe, secure and stored in Canada.
Solutions tailored to your business
Bell works closely with a diverse network of partners and manufacturers to ensure your devices, applications and solutions are tailored to your unique business needs.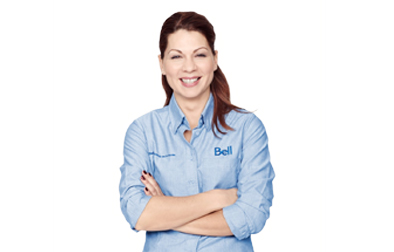 End-to-end solutions
Bell has the largest support team in the country, focused on working with you to develop tailor-made solutions specific to your unique business needs. Our services span across all stages of integration and support, including hardware, installation and API integration.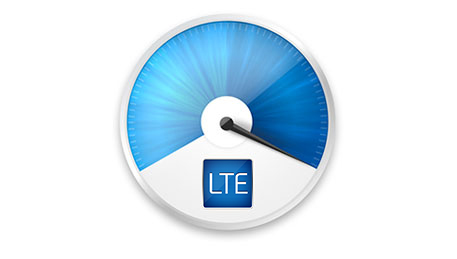 Your business deserves the Bell network
With Bell, you have access to blazing fast speeds up to 150 Mbps. Your business deserves the network that is always getting faster, stronger and larger.
Get on Canada's largest LTE network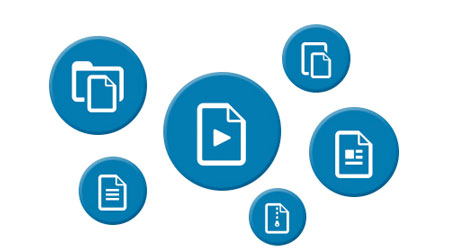 Resource centre
Find valuable resources and learn more about how mobile solutions from Bell can benefit your business.
Search resources
Legal disclaimers:
Based on total sq kms on the shared LTE network from Bell vs. Rogers' LTE network; bell.ca/LTEAvailable with compatible LTE devices and an LTE enabled modem, otherwise services run on the 4G network (HSPA+).