Unprecedented control over your manufacturing operations
Bell manufacturing solutions can help you make the most of your resources while dealing with the increasing pressure to meet customer demands and stay on top of global competition. Bell lets you remotely monitor and manage equipment with real-time diagnostic reports, helping minimize downtime and track deliveries throughout your supply chain.
Manufacturing solutions from Bell help you improve operational efficiencies and stay flexible to meet the changing needs of your customers. With exceptional network uptime we keep your business up and running.
Three reasons to choose manufacturing solutions from Bell
Enabled by our powerful infrastructure and leading industry partners, manufacturing solutions from Bell let you:
Key features of manufacturing solutions from Bell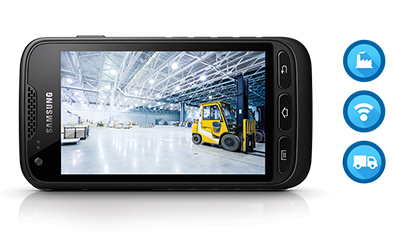 Asset management
Our asset management solutions let you proactively monitor the status of your equipment, quickly detecting condition changes and remotely diagnosing machinery, helping you reduce production downtime and disruptions and minimize costs.
Instant communication
Keep your employees constantly connected, whether they're on the plant floor or out in the field. You'll be able to improve communications between staff and supervisors, make Push-to-talk calls with up to 249 people at once and communicate work orders, status updates and production analytics easily.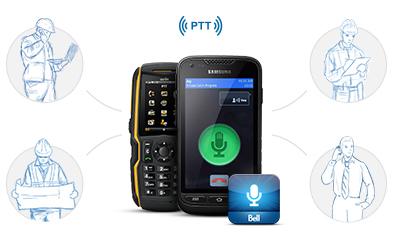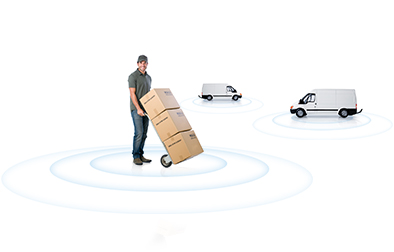 Fleet management
Optimize the management of your fleet and gain more control over vehicle utilization and drivers. With Fleet Management solutions from Bell, you'll be able to easily translate data into actionable information, monitor the movement of goods, and deliver products and services faster. And real-time status updates will help you keep your customers informed and satisfied.
Dispatch
With real-time GPS location tracking, you'll always know where your vehicles are. Your drivers can access job status updates and real-time traffic and route information, and you'll be able to keep clients fully informed of delivery status. Our dispatch services can also help you improve driver safety ratings and lower your insurance costs.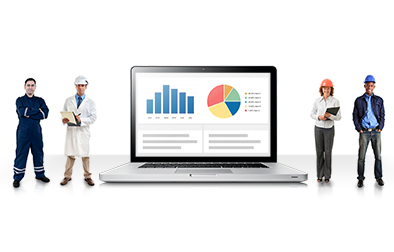 Workforce management and digital forms
Our workforce management solutions can help you improve efficiency in receiving, quality control, replenishment, picking, packing and other warehouse processes. And digital forms help you save time, eliminate printing and unnecessary repeated data entry, and reduce administrative paperwork by capturing rich data (including barcode scans, pictures and signature captures).
Food production management
Keep food safe every step of the way. Our food production management solution helps you digitize, automate and simplify your operations to ensure regulatory compliance, improve product quality, eliminate paperwork, and shorten audits to let your business focus on its long-term growth.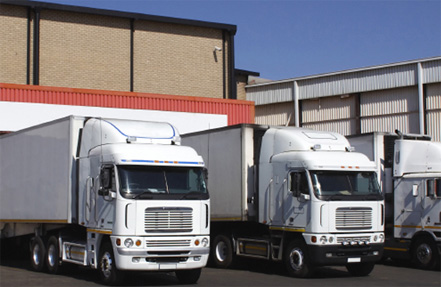 Better supply chain management with M2M
Learn more about how M2M solutions are playing an integral role in improving efficiencies in supply chain operations.
Read our blog article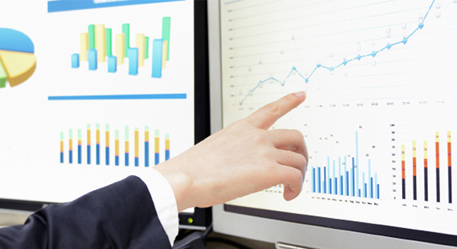 Remote sensors: Better efficiency, lower costs
M2M technology and remote sensors instantly detect issues so you can minimize downtime and keep your production running smoothly at all times.
Read our blog article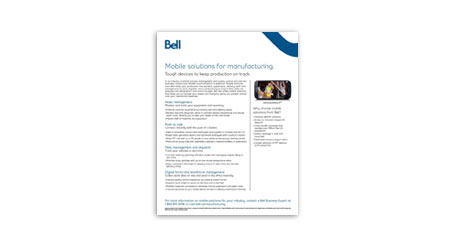 Manufacturing industry solution overview
Learn more about how mobile solutions are improving business operations in manufacturing.
Download the overview