Give your guests an exceptional experience
We offer a range of innovative products and solutions that improve employee communication and collaboration, helping your workers respond to client requests faster and engage guests with timely and targeted promotions.
With mobile solutions for the hospitality industry from Bell, you can offer your guests a superior customer experience that will keep them coming back again and again. You'll be able to drive operational efficiencies, optimize productivity and work together to heighten the customer experience.
Three reasons to choose hospitality solutions from Bell
With a strong, secure network, hospitality solutions from Bell allow you to:
Key features of hospitality solutions from Bell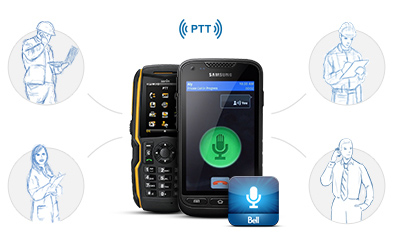 Instant communication
Connect your hotel staff at the push of a button, getting the message out quickly to large groups such as cleaning staff or restaurant employees, all to ensure your customers' needs are immediately taken care of.
Mobile access over tablets
Give your employees and guests a more informed experience with access to connected tablets. Your employees will be able to promptly respond to guest requests, and your guests will be able to order room service, make spa appointments and research local attractions. Food servers can also take and send orders directly to the kitchen, providing them with more opportunities to make sales.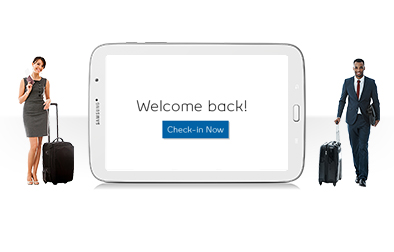 Wireless point of sale (POS)
Wireless point of sale (POS) solutions from Bell allows your staff to take secure credit or debit card payments instantly, maximizing efficiency and helping your bottom line. Customers can pay wherever they are – at the hotel pool or from their stadium seat – helping reduce wait times and improving service.
Digital signage
Deliver meaningful content directly to your guests and enhance sales by promoting targeted services and amenities. With digital signage from Bell, you'll also easily be able to direct guests to appropriate conference rooms or events, provide up to date information, and push targeted content from a central location.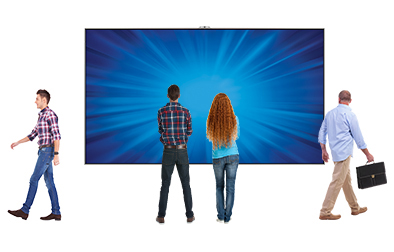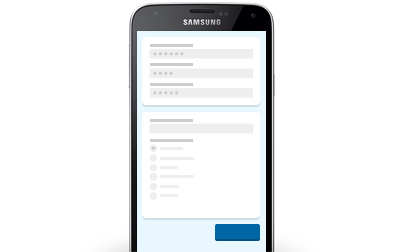 Digital forms
Reduce administrative time and cut down on manual errors by replacing paper with digital forms. You'll be able to simplify guest satisfaction surveys, send work orders internally, and receive notifications when jobs are complete.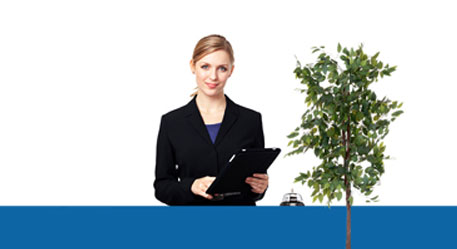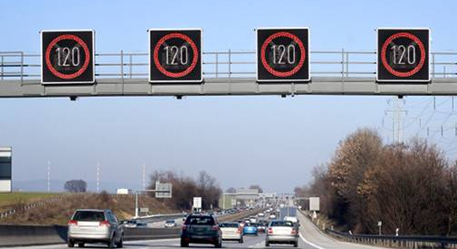 Target your message with digital signage
Digital signage empowers business owners to adapt to market needs faster by getting the targeted messages out to customers faster and more efficiently. Learn how
Read our blog article
Legal disclaimers:
Based on total sq kms on the shared LTE network from Bell vs. Rogers' LTE network; bell.ca/LTE
Available with compatible LTE devices and an LTE enabled modem, otherwise services run on the 4G network (HSPA+).