Follow your fleet when it's on the road
Fleet management solutions from Bell help you optimize performance, manage fuel consumption and plan routes effectively by transforming data into actionable information.
The data collected and analyzed helps you control costs, enhance safety, and strengthen customer loyalty. Our GPS-based software also provides accurate alerts, allowing you to limit unauthorized vehicle use, streamline the vehicle maintenance process and improve delivery times.
Four reasons to choose fleet management from Bell
Backed by Canada's largest LTE network* plus strong relationships with IoT solution leaders, Bell fleet management lets you:
Key capabilities of fleet management from Bell
Real-time fleet management
With real-time GPS location tracking, you'll always know where your vehicles are. You'll also be able to dynamically schedule and re-route personnel and equipment to increase on-time arrivals.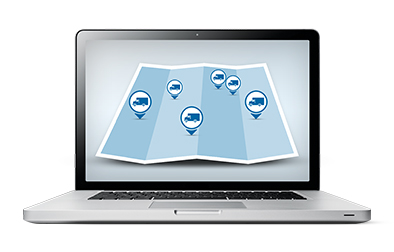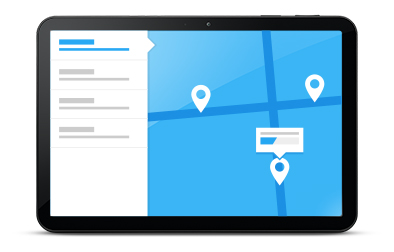 Prevent breakdowns with diagnostic reporting
Analyze vehicle operation and performance, proactively diagnose issues and schedule repairs, all while monitoring speed, time spent idling and fuel consumption.
Automated Hours of Service for regulatory compliance
Onboard electronic recorders eliminate the need for paper logs and better meets government regulations. You'll also be able to improve compliance by providing drivers with access to two-way communication, electronic form transmission and real-time HOS reporting.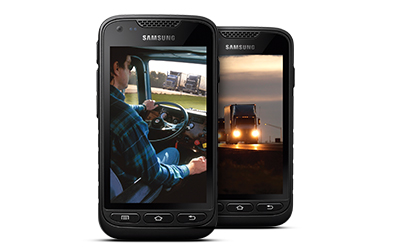 Discover how to enhance productivity with fleet management solutions from Bell.
Read our blog to learn more.
Visit our blog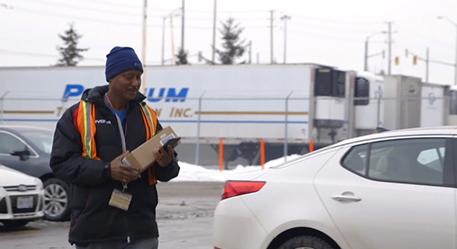 Sure Track Courier video case study
See how Sure Track Courier reduced toll road expenses by $2000 to $3000 a month!
View our video
Legal disclaimers:
Available with compatible LTE devices and an LTE enabled modem, otherwise services run on the 4G network (HSPA+).