Boost productivity with Canada's only integrated voice and web conferencing solutions.
Bell makes it easy to collaborate remotely, boost productivity and speed up decision-making for teams on the go. We offer a complete set of advanced, feature-rich audio, video and web conferencing capabilities, all run over Canada's only integrated conferencing network.
Our services help you bring your teams together easily, quickly and efficiently, giving you access to a powerful communications tools without the costs of in-house infrastructure.
You get more with Bell.
With Canada's largest voice, data and wireless network, Bell offers the unparalleled speed, latency, performance and reliability that your business needs to run your collaboration applications. Our network carries 80% of network traffic in the coutnry, and reaches 99% of businesses and people.
Bell has the largest team in Canada, with more than 3,000 certified professionals ready to help you design, implement and manage the conferencing solution that best fits your needs, all backed by 24/7 bilingual support.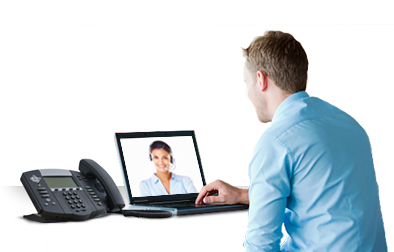 Boost productivity and improve efficiency.
Bell conferencing services connect internal teams and external partners securely, easily and seamlessly without expensive bridging equipment – letting you accelerate decision-making, increase productivity and reduce travel costs.
Use the tools your team knows.
Conferencing solutions from Bell are easy to use and support the types of devices your team is already familiar with, including the latest smartphones, laptops and desktop computers.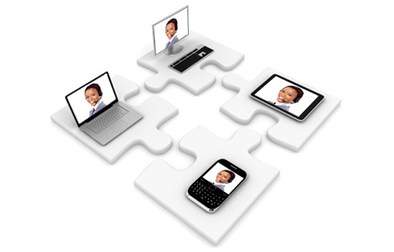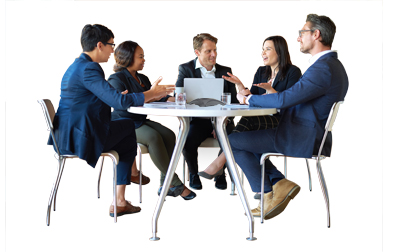 Bring your teams together.
Bell integrated video and audio conferencing solutions make it easy to collaborate remotely, deliver presentations online, share applications, edit documents as a group and more.
Advanced technology without capital expenses.
With Bell, you get access to the latest technology for effective collaboration – and we handle all management activities including live conference monitoring.