What you need to know about the cloud and understanding your options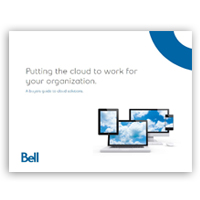 Cloud solutions allow organizations to access the computing power and capacity they need without the burden of maintaining extensive IT infrastructure. Our new Cloud Buyer's Guide outlines the different cloud delivery models, services and capabilities available to you.
Find out:
• Which type of cloud may suit you best • How the cloud can help free your IT team to focus on core business tasks • How you can control your IT costs by paying for only the computing resources, systems and processes you use
Based on our real-world experience with cloud deployments, our experts have developed a new buyer's guide to help you gain some clarity about the cloud.