Get visibility into all of your tanks.
Bell delivers fuel tank monitoring solution to Superior Propane
Bell has signed a multi-year agreement with Superior Propane to deliver comprehensive fuel tank monitoring services in partnership with Otodata over Bell's network. See how Superior Propane, Canada's largest national provider of propane and related equipment and services, is using data to improve customer satisfaction and reduce operational costs with Internet of Things (IoT) sensors installed on propane tanks nationwide.
How tank solutions from Bell will help Superior Propane
Visibility into inventory levels
Data collected on tank fill-levels and usage provides visibility to make more informed business decisions.
Instant notifications
Receive instant alerts based on pre-determined inventory levels, proactively reschedule top-ups, preventing runouts and eliminating manual tank readings.
Route optimization
Schedule deliveries and optimize routes based on accurate tank-level readings, to fill only the tanks required, at the right times.
Why Bell?
Featured IoT resources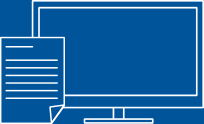 Based on a third party score (Global Wireless Solutions OneScoreTM) calculated using wireless network testing in Canada against other national wireless networks of combined data, voice, reliability and network coverage. Visit bell.ca/mobilenetwork
Based on total square km of coverage on the shared LTE network available from Bell vs. Rogers' LTE network. See bell.ca/LTE for details.