Verify the availability of services at your business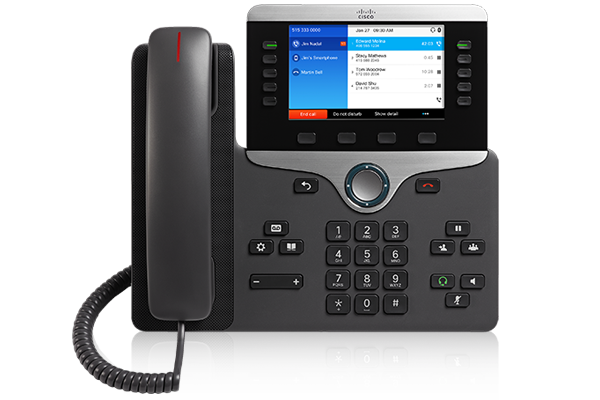 Fully-featured Line
Get a business phone line with a number of calling features that are essential for your business.
Best for:
A primary phone line
Multiple core calling features, such as voicemail and call transfer
$30.03

/mo.
3-year term.
Price subject to change as per contract terms.1
All packages include:
Unlimited long distance
Stay connected to customers and employees with unlimited long distance to Canada and the U.S.2
Trusted reliability
Bell Business phone service gives you a voice connection that's always available – even when the power is out.
Compatibility
Our phone service is compatible with any alarm system, helping you keep your business safe and protected.
Included features
See the name and number of who is calling before you answer the phone.
Forward incoming calls to another number.
Hide your company name and number from appearing on a recipient's phone.
Transfer an active call to another number, within or outside your business.
Get notified of incoming calls when you're on the phone and switch between calls.
Temporarily suspend a call without disconnecting.
Assign a single-digit key to up to 10 phone numbers so you can quickly dial important contacts.
Add another person to an in-progress call.
Give customers the option to leave you a message if you're not available – and listen to these messages on any phone.
Optional calling features
Have another number for your existing phone line with its own distinctive ring.

$10/mo.

$10
/mo.
A no-cost way for customers to connect with your business, no matter where they are.

From




$11.95/mo.

$11.95
/mo.
Offer and pricing details

Fully-featured - Regular Rate

$105.46/mo.

Month 1-36 promotional offer

- $75.43/mo.

Total

$30.03/mo.
Available to new business customers, where access and technology permit and where Business Phone service is not CRTC-regulated. Subject to change without notice and cannot be combined with any other offer. Installation fees of $125 per phone line apply. Limitations apply when dialling 9-1-1 from outside of your service address; see bell.ca/emergencyservices. Fees for relay (13¢/mo.) and 9-1-1 (20¢/mo.) are included. Taxes extra. Other conditions apply.
Promotional rate with a 3-year term and is subject to an annual increase of up to $5 on the then regular rate during the term; see bell.ca/businesstermsofservice. Fees for relay (13¢/mo.) and
9-1-1 (

20

¢/mo.) are included.
Applies to direct-dialled outbound calls to Canada and the continental U.S., including Alaska and Hawaii, excluding toll-free calls. $0.06/additional min. for the 1200 minute long distance plan, and $0.05/additional min. for the 2400 minute long distance plan. Calls to certain conference or adult services or to high-costs areas may be restricted, and subject to other use restrictions in Terms of Service; see bell.ca/businesstermsofservice.